First Trimester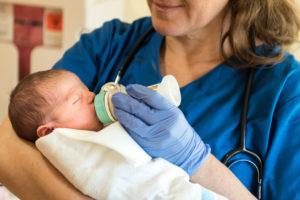 Find an obstetrician or healthcare provider.
Before you prepare to give birth with us, you'll first want to confirm that your doctor delivers at Sentara CarePlex Hospital. Here is the list of providers who currently deliver at our hospital:
Dr. Thomas E. Basco, FACOG
Victoria Buchanan, Certified Nurse Midwife
Dr. Branden A. Deyerle
Dr. Jennifer M. Godbout
Dr. Naved A. Jafri, FACOG
Dr. Obaid H. Jafri, FACOG
Sonja J. Smith, Certified Nurse Midwife
Elizabeth G. Uzzle, Certified Nurse Midwife
Clarice Wardlaw, Certified Nurse Midwife
Second Trimester
Attend a prenatal, childbirth and or parenting class.
We recommend taking at least one educational class before your third trimester. You'll learn more about labor and delivery, breastfeeding basics, and what to expect once you bring baby home.
To see a complete list of classes, or register for classes, visit the Healthy Families website.
Take a tour of the Family Maternity Center.
The tour is your opportunity to see the Family Maternity Center, meet our dedicated care team and have your questions answered. We understand schedules are busy, so we offer tours of the maternity center during a variety of days and times. Get a sneak peek now, view the Maternity Center Virtual Tour.

Third Trimester
Complete your pre-visit paperwork
At the beginning of your third trimester, we encourage you to complete your pre-visit paperwork, which includes a personal profile questionnaire and a pre-registration form. This ensures your information is in our system before your special day arrives and allows us to provide you with a more personalized birthing experience.

A copy of the pre-registration form can be found here
The personal profile questionnaire is a short series of questions designed to help us understand your lifestyle, comfort and experience preferences to ensure we provide the customized experience you deserve. From knowing your food sensitivities to your preferred calming methods, as well as cultural and religious beliefs, to simply knowing how you would like to be treated while in the hospital, this form enables us to get to know you as an individual and anticipate your needs. Please complete the questionnaire, along with your pre-registration paperwork, at least four weeks prior to your due date. If you would prefer to complete a paper copy of the form, please call us at (757) 736-0191.

Pack your hospital bag
For your hospital stay, make sure to bring the basics: nightgown, a robe, slippers, a supportive bra, toiletries and infant clothing. You may also bring household items that will make you feel more comfortable during your stay, such as a favorite blanket, pillow, or aromatherapy. If you're planning to breastfeed, pack some breast pads and your breast pump, too, in case you have questions about its use or need to use it in the hospital. In addition, an infant car seat should be selected and already installed in your car for the baby's first trip home. Don't worry – if you forget anything, we have a gift shop and Sentara-to-Home on campus where you can find toiletries, diapers and a variety of other items available for purchase.